So… did some "green" things (well, in my book anyway).
Aside from the jewelry I made with my current bead stash (
see this post from my Laura Bracken blog
), I made some jewelry out of metal clay… yay!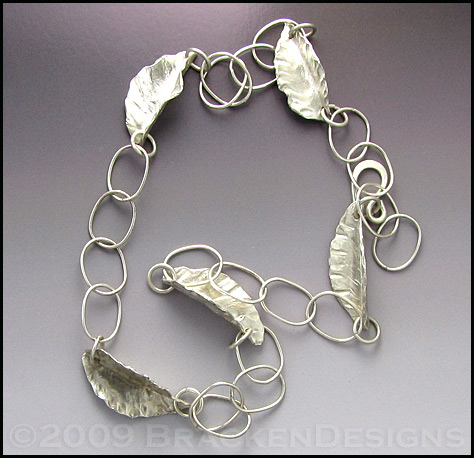 Not listed yet…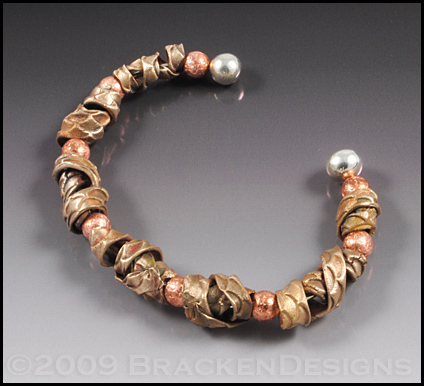 Traded for beads…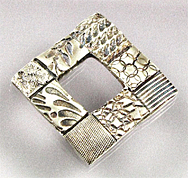 This past weekend, I also gave up on my tent sized photo cube. The light sources were just too far away.
So I went to Ross' and bought a lampshade for $6.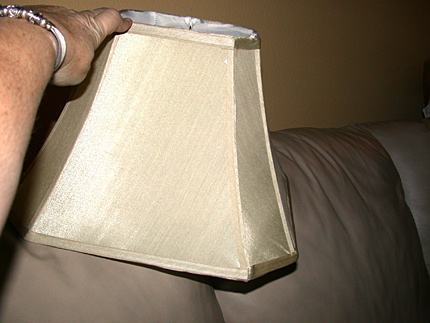 It had a white liner material and a tan outer material. I removed the tan outer material.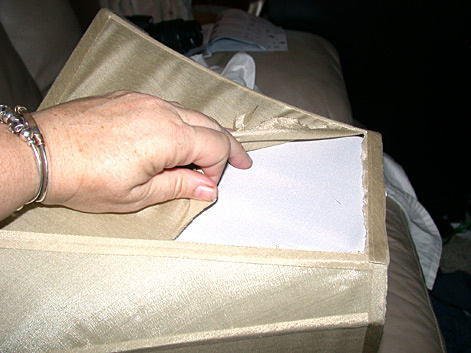 Then I was left with a strong frame with diffusing material on it and the cube is small enough to get my light sources (two Ott lights and a fluorescent photo light) closer to the object.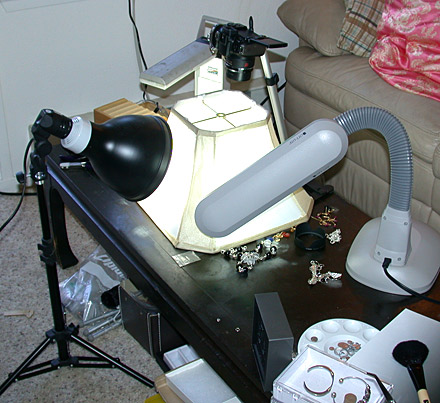 See the camera on top… shooting straight down into the improvised photo cube?
Anyway, Gabe wants the internet so I'm going to say goodbye. Hope to check in next time without as much time between.
TTYL!